Smart Home Devices That Work With Alexa
There are many smart home devices that work with Alexa, and I'm going to post about security devices first. There are so many concerns now in most urban neighborhoods regarding parcel theft, and home burglaries performed by well dressed people arriving in posh cars.
The EZVIZ Mini 360 Plus 1080p HD Home Security Camera can pan,tilt and zoom. It is a WiFi Surveillance System that works with Alexa. It has motion tracking capability, Night Vision, and Image Touch Navigation.
This can also be set up with an ethernet cable if you prefer.
The Mini 360 Plus's panoramic 360° touch navigation controls what you see easily. You can virtually "Look around the room"!
Just speak your command! "Alexa Show me the Living Room".
With the EZVIZ skill and Alexa, you can now interact with your Mini 360 Plus using your voice through Alexa and Echo Show.
One happy reviewer said "Worked great. All functions were available and worked well, even from USA to China. Solid device with good features and quality. Pan and tilt camera with digital zoom, and two-way voice all worked very well."
Here's a quick list of more features:
HD 1080p resolution

Wide-angle 92° lens

Flexibility to locate the Mini 360 Plus

either mounted or sitting

Two way talking with family or pets

Motion alerts on your phone

Free Cloud and local storage

Access content and history anytime

Add

more

cameras as you want all in one app

Requirements
High-Speed Internet Connection
Mobile OS: iOS 7.0+ (iPhone, iPad), Android 4.0+
Connectivity: Wi-Fi 2.4 GHz (802.11 b/g/n) or Wired Ethernet
Please Note: Does not support Wi-Fi 5GHz
Go HERE
for complete instructions on the set up steps.
Amazon Alexa Security Concerns
Concerned about Alexa listening and recording your home's activity? Here is a tip list from Naked Security.

"Defensive measures
Those who choose to use this technology can't and shouldn't expect 100% privacy. If not for the ability of Amazon Echo and Google Home to listen, these things would become nothing more than doorstoppers and paperweights.
But there are certainly things users can do to limit the risk of unintended consequences. Here are just a few examples:
Not currently using your Echo? Mute it The mute/unmute button is right on top of the device. The "always listening" microphone will shut off until you're ready to turn it back on.

Don't connect sensitive accounts to Echo On more than a few occasions, daisy chaining multiple accounts together has ended in tears for the user.

Erase old recordings If you use an Echo, then surely you have an Amazon account. If you go on Amazon's website and look under "Manage my device" there's a handy dashboard where you can delete individual queries or clear the entire search history."
You are always in control of your settings. Aim for the highest degree of privacy that you can possibly get.
Check out this fantastic doorbell! The Ring enables you to view your front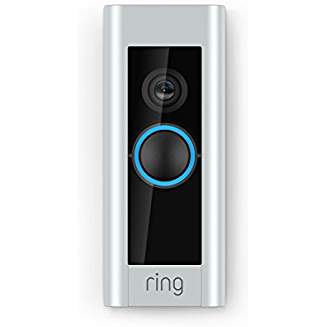 door so you can see who has rung the bell, or is perhaps lurking, or looking through the window.
It will alert you on your phone, tablet or PC when motion is registered. You can speak to the person at your door and have a two conversation.
You can also angle it when you install it so as to see more of your porch/doorway area.
This is a best seller for smart home security monitoring that works with Alexa.
Just to remind you, you don't need an expensive smart phone to use these devices. The Kindle Fire 8 and Kindle Fire 7 (your best cheaper ereader) now come with Alexa.
Essential oil diffusers, wonderful self nurturing and pampering items!
It's kind of dazzling – the scope of these devices!